06/05/21
After consultation, it is currently our intention to open the Clubhouse and Swimming Pool at the beginning of June. As you will now be more than aware it is not as simple as simply opening the doors - much preparation is required. Both will not therefore be open as normal, so please expect restrictions (appointments etc.) to be in place. We will keep you updated in due course. Many thanks.

**********

UPDATE 29/03/21
Good morning. It was great to see so many happy faces on the weekend – we really are happy to be back open!
However, may we please remind everyone of the Welsh Assembly Government rules in place:
Self-contained accommodation (i.e. your caravan) is open to SINGLE HOUSEHOLDS only – you cannot currently welcome visitors to your caravan. (This does not include a support bubble to a single person household – but please note this is NOT extended households.)
To put it simply, the name(s) we have as the owner(s) of a caravan are currently the only people who may travel (if not under 'stay local' restrictions) and use it at one time (i.e. no mixing)

Failure to follow this Government rule may see us face a 'closure notice' upon inspection. Anyone found ignoring this rule will be asked to vacate the caravan park until such a time as this rule is no longer in place.
We trust you understand, and we count on your cooperation for everyone's safety and so you can all continue to (finally) enjoy their holiday caravans.
For more information regarding the current rules please visit: https://gov.wales/frequently-asked-questions-restrictions-27-march
**********

***********************
UPDATE 26/03/21
We're delighted to announce that following the latest Welsh Assembly Government review The Bay Caravan Park will reopen tomorrow – Saturday 27 March 2021 – at 9am.
Self-contained accommodation is now open to caravan owners from the same household/support bubble (i.e. no visitors), and only to those people not under 'stay local' travel restrictions.
For more information:
https://gov.wales/wales-tourism-sector-starts-re-open-restrictions-are-relaxed &
https://content.govdelivery.com/accounts/UKWALES/bulletins/2c413e1
As they are shared facilities, the launderette, clubhouse, and swimming pool will remain closed for the time being, but this will obviously stay under review.
The park office will be open as normal and will be happy to help with any queries.
Please note caravan sales are currently restricted until at least 12 April 2021 when (hopefully) all non-essential/close contact retail can reopen.
***********************
UPDATE (15/03/21)

It feels like a long time coming, but the Welsh Assembly Government has announced a potential date for the reopening of self-contained accommodation.
While a final decision will not be made until 25 March 2021, if the public health situation in Wales continues to improve we will be able to reopen on 27 March 2021.
However, please check the rules in place in your area with regards to travel restrictions.
We are sure by now it will go without saying that all current Welsh Assembly Government restrictions will continue to apply on the park. While it will not be possible to open all facilities straight away, we will continue to monitor the situation and open them as soon as it is safe to do so.
The park office will be open for all enquiries, and the shop will be stocked with the usual essentials.
Anyone who arranged a drain down with us can be assured that all reconnections will be completed ready for reopening.
In the meantime, please stay safe and let's all keep our fingers crossed we can see each other soon!

From all the staff @ The Bay Caravan Park
First Minister Mark Drakeford:
"We need everyone's help as we start to unlock these restrictions. We all need to follow the rules, maintain social distancing, good hand hygiene and to wear face coverings in indoor public places.
"We all want to see Wales re-open and the return of a more normal life. This is within sight – but only if we can keep the virus under control. No one wants us to have to reintroduce strict restrictions, to retreat from the progress we have made. Only by working together, can we help keep Wales safe."
Local authority update (26 February 2021):

At the moment we are in Tier 4 Lockdown. As I am sure you are aware, travelling is only permitted for essential reasons (See
https://gov.wales/alert-level-4-frequently-asked-questions). Travelling to look at and/or buy a caravan is not regarded as essential travel by welsh government so travelling to view a caravan is not currently permitted. This will change as lockdown restrictions are eased, this will be widely announced in the media once that decision has been made by Welsh Government. So, once we are no longer restricted to essential travel you will then be able to accept viewing of caravans even if the site is still required to be closed under the Covid Regulations.

Hi there,
We hope you are well as we navigate our way through another lockdown.
We wanted to provide a small update following the most recent Welsh Government announcement, and let you know what's been going on here at The Bay Caravan Park.
The park, your caravan, and all staff are safe and well.
We have been working hard behind the scenes preparing for the day we are allowed to reopen. The electricity work is ongoing and we are very pleased with the progress made and quality of final product. Unfortunately, due to substantial flood damage, major repair work was required in the play area and clubhouse. This work is almost complete and should better prepare us in the (very likely) event of heavy rain in the future. (Photos below.)
The latest Welsh Government announcement revealed that Wales will remain at Alert Level 4 for another three weeks. While this is frustrating news, it was to be expected. However, a glimmer of hope came as First Minister Mr. Mark Drakeford indicated that he hoped to have some parts of the leisure industry open for Easter: "We are looking at opening places where people don't mix with other people, where there aren't shared facilities. That is how we began the re-opening of tourism in Wales last year. If we can bring that forward to Easter I know that will be some relief to many hundreds of thousands of families in Wales. Six weeks is a very long time, so we will have to make that final decision closer to the time."
So, for now, sadly, we have to sit tight a little longer. We continue to prepare and cannot wait until the caravan park is filled with actual people again. We look forward to seeing you soon, and once again thank you for your patience and understanding at this time.
From all the staff @ The Bay Caravan Park

*** UPDATE***

Whilst we appreciate these are difficult times for everyone, rest assured we are hard at work ensuring the park is ready for re-opening (when permitted).

Essential electrical maintenance is fast under way, while we are undertaking general maintenance around the park including repairing the weather damage caused to the Clubhouse, Swimming Pool and Play area.
We are looking forward to welcoming you back and will communicate this with you as soon as we can!
29/01/21

The First Minister confirmed at lunchtime that Wales will remain at
Alert Level 4 for at least the next three weeks.
He said work was progressing towards the phased reopening of schools after half-term from 22 February. However, in response to questions, he was unable to say when hospitality and tourism businesses could hope to reopen given the many uncertainties.
Caravan Owners FAQ
Can I still contact the office?
Yes. The park office is still open for telephone calls but on reduced hours. If you aren't able to get through, you can always email us and we will endeavour to get back to you ASAP.
Am I still able to pay my site fees?
We are still able to take payments via phone/cheque as long as your site license and proof of address has previously been received. If you are wanting to pay cash please contact the park office when you are outside and a member of staff will meet you at the gate. (You will not be permitted to enter the park or visit your caravan). Payments should be made in full by 31st January 2021.
(PLEASE NOTE TRAVELLING TO THE PARK AT THIS TIME BREAKS LOCKDOWN RESTRICTIONS THEREFORE WE WOULD HIGHLY SUGGEST OTHER MEANS OF PAYMENT).
Am I still able to apply for the Instalment Plan?
Yes, we can send all relevant paperwork via email/post for you to sign and return to us. This will need to be done before 31st January 2021.
What happens if I want to sell my caravan?
Anyone wanting to sell their caravan must fill in an 'Intention to sell' form and return it to the park office by 31st January 2021. We will then honour the monthly site fees until it is sold. (Form can be obtained by contacting the office). The park office will then communicate with you with regards to the progress of the valuation/sale as and when possible.
What will happen if we have arranged a drain down?
Regardless of the date put on the drain down form, we will not be reconnecting any caravans at this time. When we are given a date to reopen we will ensure all of those who require reconnecting will be done ready for opening.
This guidance is correct as of 8th January 2021 until further notice. This information is relevant at present but may change. If so, we will communicate these changes with you.

Due to Welsh Government regulation The Bay Caravan Park is currently closed. For enquiries please call 02920 707512.
REMINDER: The park and the Park Office will close for the Christmas period on Wednesday 16 December 2020 at 12.00pm, and will re-open on Saturday 2 January 2021 at 9.00am.
May we wish you a very merry Christmas and a Happy New Year!

DRAIN DOWNS
Drain down forms are now available and can be downloaded below or collected from the park office. A discounted price is being offered to those caravan owners off site during the national Lockdown earlier in the year. Please do not panic if you are currently at home in an area under local lockdown restrictions - a drain down can be arranged and paid for on the telephone with the form completed by park staff. Should the Vale of Glamorgan be placed under local lockdown restrictions itself, in the same manner a drain down can be arranged over the telephone.

ELECTRICITY
Please note that the entire caravan park will be without electricity during the winter close down period (Dec/Jan) so essential works can be carried out. Please plan accordingly (i.e. empty fridges, freezers, unplug appliances etc.).

UPDATE: The Launderette is now open with a booking system in operation through the Park Office.

A reminder also that at this busy time of year all SECOND VEHICLES and all VISITORS must park in the OVERFLOW car park. This will be monitored, but your cooperation and assistance is appreciated as this is for the benefit of all Caravan Owners.

Finally, please remember you are responsible for your visitors - this includes letting them on and off of the caravan park using your white barrier card. This is to support NHS TRACK AND TRACE.


Thankyou to all of you who have kindly supported Marie Curie and bought raffle tickets from the office. Due to the park closure we will be taking down the easter hamper as the prize. When the site re-opens we will replace it with a fresh hamper and all previous raffle tickets bought will be honoured.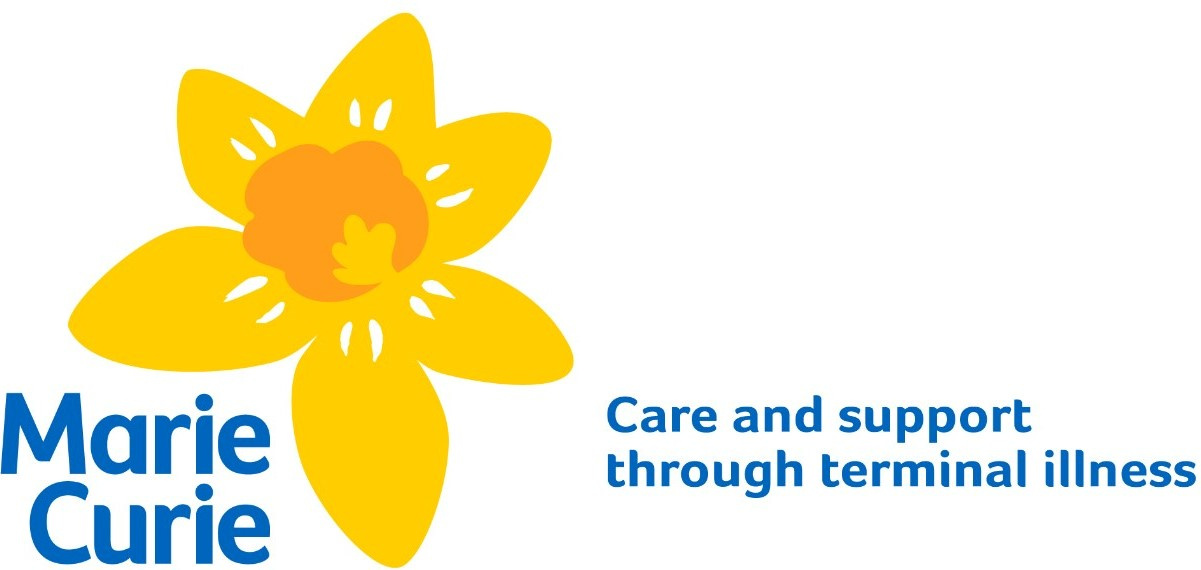 The newly refurbished shop is now open and well stocked. Please pop into the park office for your grocery needs!